The best ways to experience the colours of fall with your family at the Lake!
An unpredictable season in all regions of Quebec, including Lac-Saint-Jean, fall is not always considered to be a favourable time for vacation. This period is generally distinguished by cooler temperatures and, more importantly, by a colourful landscape. From mid-September to the end of October, you can admire a natural setting with magical charm.
Discover Lac-Saint-Jean in autumn
Main attractions to enjoy fall colours at the Lake
If you are planning a family road trip to explore the colours of fall in Lac-Saint-Jean, we present in this blog the stops that will allow you to admire the flamboyant colours of the foliage of this season, while offering you unforgettable moments with the family.
Val-Jalbert Historical village
Saint-Antoine Hermitage
The Saint-Félicien Wild Zoo
Trou de la fée Cave Park
Amerindian Museum of Mashteuiatsh
Activities to fully experience autumn at the Lake
Fall is the shortest season of the year, so it's time to get out and enjoy the blazing foliage of the trees and the warmth of the sun. Here are some activities to break up the routine and allow you to enjoy the spectacle of fall colours!
Hiking: the best way to experience fall
What better way to discover the wonders of the forest than by walking its trails? Hiking through the forest will allow you to better appreciate foliage colours as well as the pure and fresh air of autumn. It's the best way to live in the moment!
In Lac-Saint-Jean, experts and beginners alike will be served:
Hunting and fishing
The Lac-Saint-Jean region not only offers a pleasant landscape, but also activities that are sporty and relaxing, such as hunting and fishing. The ZEC la Lièvre and Ashuapmushuan Wildlife Reserve are two of the best places for these types of activities.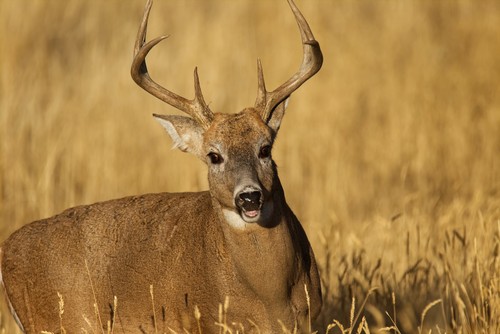 Mountain biking and the Véloroute des Bleuets
The Saint-Félicien Tobo-Ski Club opens its doors to you for colourful sensations! Discover a huge playground suitable for both adults and children. The mountain bike trails are 60 km long.
If you opt for the Véloroute des Bleuets, know that it is accessible until mid-October and that it offers a completely different view of autumn.
Wildlife observation
The forest in autumn offers a superbly colourful spectacle with subtle sun rays sneaking through the leaves and trees. But that's not all! Under all these colours hides a wild fauna where a completely different spectacle awaits you.
The black bear is one of those animals that inhabit the boreal forest of Lac-Saint-Jean. Aventure Lac Saint-Jean takes you to the heart of the wild forest to observe black bears. This excursion guided by a passionate professional will give you a unique experience.
Do you know the flying squirrel? This particular small mammal is one of two species of flying squirrel that are found in North America. Québec Photogravie offers the opportunity to observe them from the top of its tower. Nestled well above the trees, you will be treated to a high-flying show in a most magnificent fall setting.
Pick your own
U-pick is also a wonderful way to enjoy fall, but you have to hurry! The 1er rang produce farm in Roberval opens its doors for squash and pumpkin picking. It's time to stock up for Halloween!
COVID-19
To ensure a safe visit, specific measures have been put in place by the various tourist attractions. However, it is possible that some of their activities or services have been suspended due to restrictive public health standards. Before making a reservation, contact the tourist site by phone or consult their website.